Earnestness and truth
We were in agony, facing the difficult question of 'earnestness and truth'. We finally realized that it was really difficult to even understand our true heart and what was the truth before producing sincere products which reflected our hearts. We then came across this expression, 'To tell the truth', somewhere. As we read it, we said with one voice: 'Doesn't that represent our spirit exactly?'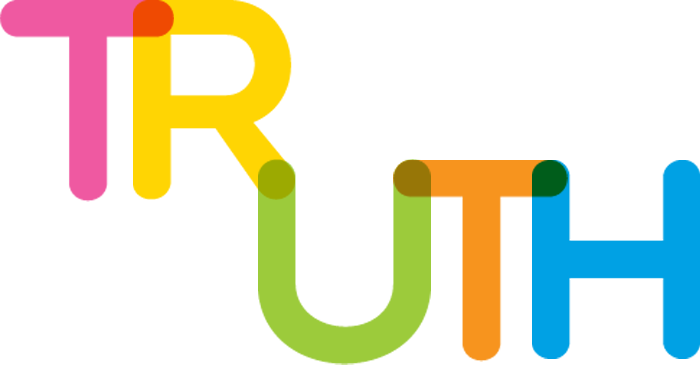 TO & TELL & THE & TRUTH
We have realized that the expression, 'To Tell The Truth' not only represents our fundamental spirit, but also can show where we should go with its words. We have made catch phrases using the expression, 'To Tell the Truth' as follows. We ourselves cannot believe how we could conceive these wonderful words that represent our spirit so perfectly. :-)
TO

VISION

We think of 'where'go go.

TELL

NUDE

We intend to tell much 'whthout reserve'.

THE

PROFESSIONALISM

We only aspire for something 'specialized'.

TRUTH

TRUTH

We intend to get as close to the 'truth' as possible.
TO & TELL & THE & TRUTH
This expression that has a 'T' as many as four in it represented our thoughts perfectly and enabled us to share our minds with many people. The expression, 'To tell the truth' became 'the topic of conversation' for us as well as 'the attitude' that we show when we meet others. We will act plainly to uphold the truth and reflect our earnestness. Whatever wet tissues we make will be a reflection of this expression, 'To tell the truth'.