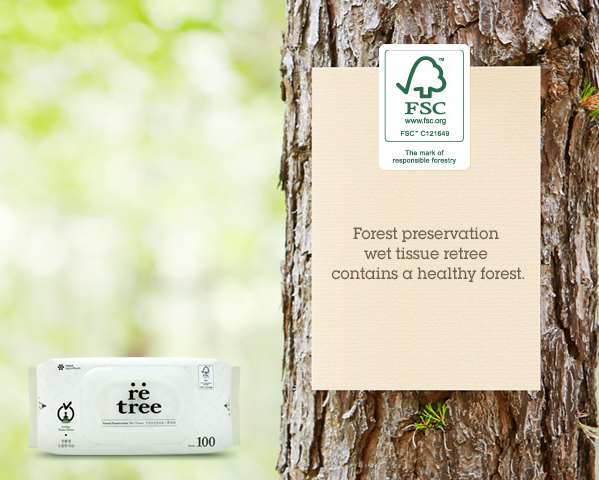 FSC™ certification acquisition for the first time in Korea (FSC™ C121649)
Eco-friendly wet tissue retree
Manufacturers and distributors certified by FSC ™ are able to indicate to the consumer that the product is manufactured from properly managed forests through attaching the FSC ™ logo mark to the product. Consumers can purchase the FSC ™ logo mark product for illegal logging. We can support afforestation activities by avoiding the produced products and carry out proper forest management. Retree wet tissue product has been designed to promote the appreciation and value of trees to promote responsible forest management. We have added benefits of forests and trees through adding lotion which is rich in natural fiber and forest bath ingredient made from healthy tree of protected forest.